Daily Zen ~ Lewisia cotyledon
L'amore e forte come la morte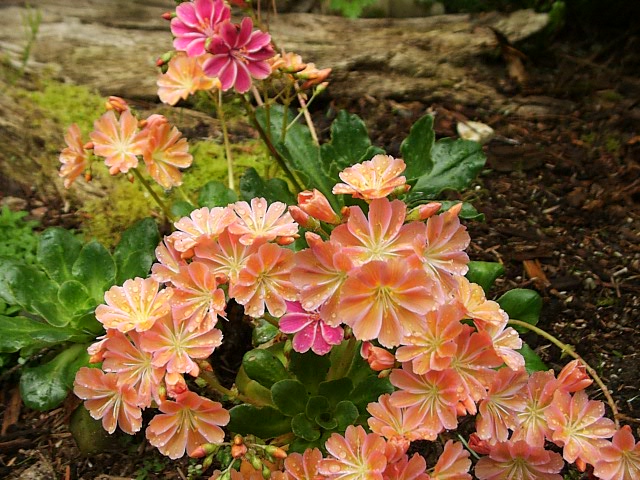 A final drop of dew
Or the first sparkling leaf;
Each illustrates
This brief temporal world
In which all things pass through.

– Sojo Henjo (816-890)
Family / Families: Montiaceae
Name(s) and Author(s): Lewisia cotyledon (S. Watson) B. L. Rob.
Location: Vancouver, British Columbia, Canada
Institution: E.H. Lohbrunner Alpine Garden, University of British Columbia Botanical Garden
Accession Number: 039976-0640-2010
Photograph Copyright: Bryant DeRoy
Licensed for noncommercial use: Creative Commons Attribution-NonCommercial-ShareAlike 3.0 Unported License
Photo and write-up by Bryant today:
Today's image is of Lewisia cotyledon, and it was taken in the E.H. Lohbrunner Alpine Garden here in UBC Botanical Garden. Lewisia cotyledon is a member of the Montiaceae native to northwestern California and southwestern Oregon. There are three scientifically-recognized varieties and many cultivars that have been selected or hybridized.
Lewisia cotyledon is a perennial that grows from a thick taproot and caudex
View original post 78 more words
4 responses